H14-LIN
Horizontal Mass Flux Remote Site Field Sensor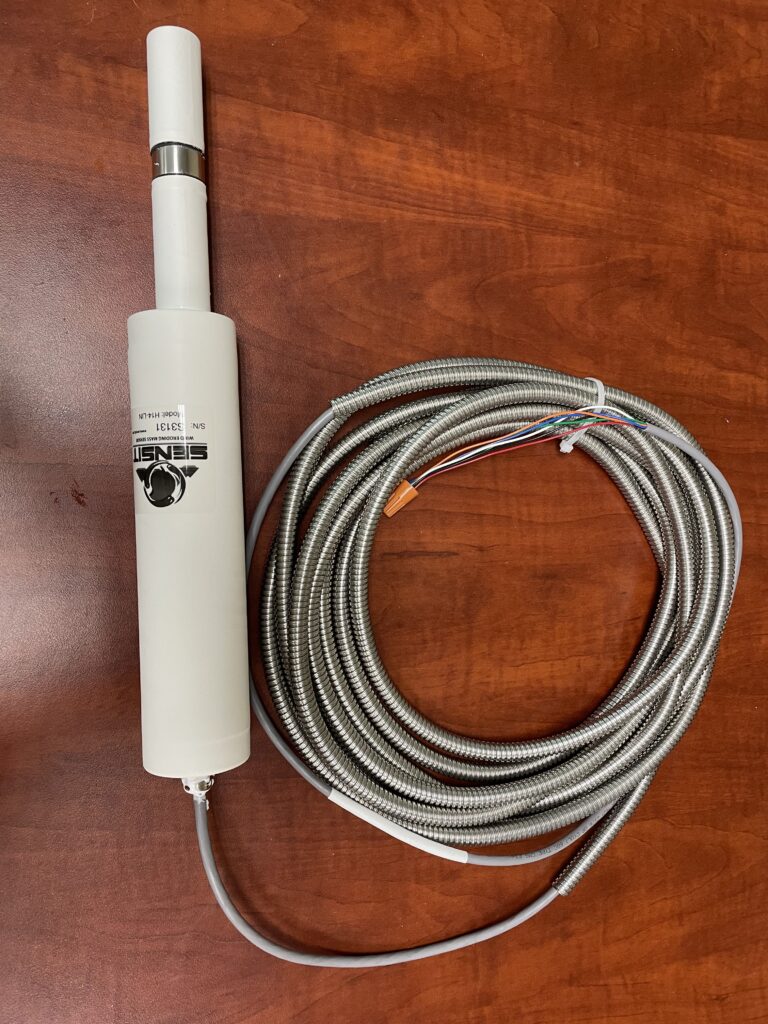 –Superior seal: The crystal mounts now extend over the ends of the crystals providing a superior seal and protecting the edges.

–Lower power: The sensor draws 12v @ 70ma

–Asymmetrical response: Uniform radial response has now been improved.

–No multiple counts: Large energy impacts do NOT produce erroneous multiple counts.
Outputs:
(brown) KE (pseudo mass flux) – pulse
(white) PC (particle counts) – pulse
Pulse Energy Outputs
(blue) PHA (energy) – variable pulse height
(green) GAIN: +12V
Power Requirement
(red) Power + 12VDC @ 70ma
(black) Ground
---
Resources: